Kingdom Education Courses
Kingdom Education Courses
Wednesday, May 16, 2018

Important: This event has already occurred.

View Next Date
6:45PM - 7:45PM
1803 E 1st Ave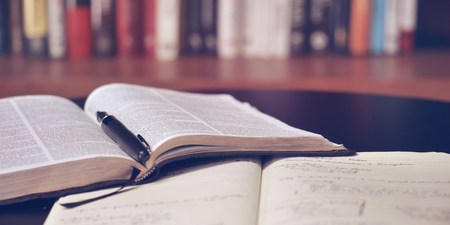 Kingdom Education, Easter, 2018
During the Easter season, we will share in a series of courses for our Grandview community. Home groups are invited to pause for a season while members attend these courses. Four courses are on offer, each running for six weeks. Each course will be on either Tuesday or Wednesday evening: Apr 24th&25th, May 1st&2nd, May 8th&9th, May 15th&16th, break (church meeting 23rd May), May 29th&30th, June 5th&6th. Courses are held at the church. Courses are free. To enroll in a course, either put your name down on a clipboard during worship or email: [email protected]
Arrive at 6:45PM for coffee. Courses start at 7:00 sharp. Finish 8:30.
Equipping for Leadership (Tuesday evenings)
Facilitators: Tim Warkentin and Tim Dickau Contact: [email protected]
What does it mean to lead in our world today in ways that model and point towards God's kingdom? As a community, we have learned much about leadership over the years and want to use what we have learned as a springboard to equip you. We all want to lead well - in our efforts as a church, our workplace, and other groups we are a part of. Each week, we will focus on vision-casting, skill formation and character development. A particular thread of interest we will explore during the course is the difference between power and authority as leaders ... and how to use both well.
The Presence of God in the Bible (Tuesday evenings)
Facilitator: Drew Lewis Contact: [email protected]
We will survey the various ways God encounters people and the ways people experience the presence of God throughout Scripture. We will read through passages that portray God appearing to Adam and Eve, Abraham, Hagar, Moses, Samson's mother, etc. We will also explore the function of the Tabernacle as God's "dwelling place," the way God communicates through visions, the incarnation of Christ, and the indwelling of the Holy Spirit.
Set the Captives Free (Wednesday evenings)
Facilitators: Jody Spargur and Trudy Smith Contact: [email protected]
What does it mean to join Christ in his liberating work? What does that work mean for prisoners stuck in a revolving door of recidivism? What does it mean that "Jesus came to set prisoners free" (Luke 4:18)? This course is designed to equip participants with knowledge and tools to participate in God's liberating movement for systemic change of oppressive structures. Together, we will learn about the colonial roots of Canada's prison system, examine the theological understandings that underpin it, and explore possible responses and models of church engagement with the criminal justice system.
Making Music with Melody . . . and Mark (Wednesday evenings)
Facilitators: Mark Glanville and Melody Owen Contact: [email protected]
By playing music and singing together we will learn about how to play with other musicians really well. We will learn some basic music theory, including chords, chord structures, and transposition. We will practice skills of playing in a band and of harmonising with other singers. We will do some ear training, improving our ability to hear chords and notes. There will be plenty to learn for everyone, from beginners and accomplished musicians.
Return to Events
---