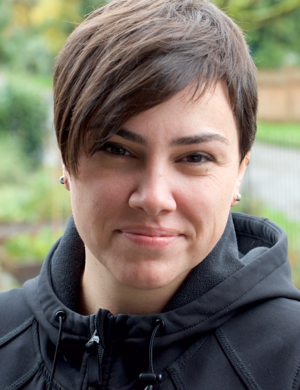 As of September 1, Erin Glanville has stepped down from her role as co-pastor of the evening congregation. She has received a two-year research grant from a federal academic funding agency to work at Simon Fraser University. Her research will be in the area of refugee advocacy and the everyday language of forced migration debates, with the aim of creating an online resource for community educators and frontline workers, such as Kinbrace or Journey Home. Erin will continue to be a part of the GCBC community and church life, even though her official pastoral role has come to an end.
A message from Erin: "Thank you to our community for entrusting me with the work of pastoring these past 4 years. It has been an honour to walk alongside you in this role and to learn from such wise colleagues. I look forward to continuing together, settling deeper into the wisdom of God, the love of Jesus, and the life of the Spirit."
We at GCBC say a heartfelt "Thank you!" to Erin for her shepherding leadership, her sense of humor, her tender heart, her wise teaching, and her deep love of Jesus--all things we know will continue to encourage many toward life and hope in God.